Make a Donation
Help us change the world!
With a death toll that surpassed 200,000 on April 28, India has become home to the world's deadliest COVID-19 outbreak. Case counts tripled in only three weeks and were still surging past 300,000 every day by late April. The crisis has overwhelmed the healthcare system, which is in desperate need of oxygen, hospital beds, ventilators and ambulances. People have been turned away from hospitals, many being sent home to die or simply left on their own. Adding to the dire situation, the country has run out of vaccines. You can help with the global emergency response to the humanitarian crisis by donating to this giving opportunity. Help end the immediate crisis and restore India on its path to recovery.
Or make a donation to one of the causes that we already support.
Help India Fight 2nd Deadly Wave of COVID-19
Giving Opportunity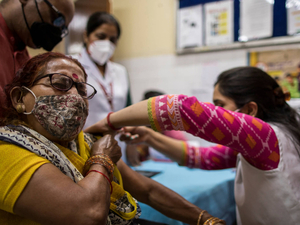 Support the effort to deliver medical aid and supplies now
Giving Opportunity
How do donations work?
Click on the 'Donate Now' button underneath any Featured Giving Opportunity, Cause Profile or Project. Choose a donation amount and method of payment. You will then be forwarded to a third-party payment processor to complete the transaction.
Need Some Help?