Aspetuck Valley High School Rugby team is heading to nationals. To get these High schooler's there is style, we are fundraising a slightly different way
Its tough to find a large sponsor, so we have a new plan
Why not donate the equivalent of a cup of coffee,
Or perhaps a lunch,
Or if you want to be really generous, a dinner
It all helps and these boys appreciate your support. #RoadtoNationals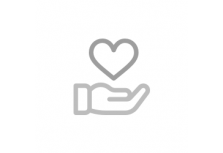 How Donations Work
Click any 'Donate Now' button and then decide your donation amount. You will then be forwarded to your payment processor of choice. Once your donation has been processed it will be sent to your charity of choice.
Need Some Help?