Bağış Fırsatı
Care for Our Communities During the COVID-19 Outbreak (USA)
Bu Bağış Fırsatı hakkında
5.946,22 $
Bağışlanan 50.000,00 $
5.871,22 $ Bağışlar
75,00 $ Eşleştirilen Tutar
The outbreak of COVID-19 is a global concern, with effects filtering down to organizations close to you that are in critical need of assistance. Lives are disrupted, more people than ever are calling out for help, and responders are hard pressed to meet the overwhelming demand. While governments, NGOs and healthcare agencies respond to the national and international crisis, we also need to think about the local organizations that are affected by this unprecedented situation. Many depend on a steady stream of volunteers, cash and outside support that's been suddenly interrupted.
Now is the time for us to step up and help. As good people and good neighbors, we can help the community-based organizations that are both helping on the front lines and reeling from the breakdown of funding and infrastructure. Your donation to this giving opportunity will support:
Feeding America COVID-19 Response Fund help the Feeding America network of food banks as they support communities and families impacted by the pandemic
Mental Health America provide support services and crisis counselling resources to people in distress
Center for Disaster Philanthropy support local community organizations across the country through the outbreak and recovery periods
By giving to these organizations, you'll help show what it means to be a good neighbor during the time of greatest need.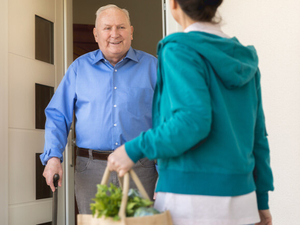 Bu Bağış Fırsatı fırsatındaki amaçlar

Alexandria, Virginia, 22314, United States

Chicago, 60601, United States

Washington, District Of Columbia, 20005, United States
Bağışlar Nasıl Çalışır?
Bir 'Şimdi Bağış Yap' düğmesine tıklayın ve ardından bağış miktarına karar verin. Daha sonra seçtiğiniz ödeme işlemcisine yönlendirileceksiniz. Bağışınız işlendikten sonra bu seçtiğiniz yardım kurumuna gönderilecektir.
Yardıma mı ihtiyacınız var?