Giftmogelijkheid
Gull, Interrupted for Pacific Centre Family Services Association
Rock The Causebah 2019
Over deze Giftmogelijkheid
This Give Op is in support of Rock The Causebah, Benevity's very own charity rock concert where Benevity-ite bands take the stage to raise funds for causes closest to their heart. This year, we have 6 bands showing off their musical talent and raising money for causes they care about.
Donate now to the Pacific Centre Family Services Association to help improve the dignity and quality of life for families and individuals across Greater Victoria.
How Can You Help?
Few things in life can make you happier than lending a helping hand for those who truly need it. Your donation to the Pacific Centre Family Services Association will go towards supporting the counselling, education and creative programs that are improving the lives of an average of 1,700 youth-at-risk, adults, families and seniors each year. Their programs deliver a wide range of vital services for people dealing with substance use, mental health issues, and day-to-day life challenges.
Why Support the Pacific Centre Family Services Association?
A big part of the success of Pacific Centre Family Services Association comes from the support they get from individuals in the community, like you.
Here's what your donation can help provide:
Your donation will help pay for a risk assessment of a man's violence in his family, which will help to determine if it is safe enough for him to remain living with his children.
Your donation will help to provide a couple with sessions of professional joint counselling, which could help them to reduce conflict in their relationship and create harmony at home for their children.
Your donation will help purchase the supplies and guest speakers for a whole program of a girls' group. This group helps girls find educational and support group and enhance their self-esteem.
Your donation can help a child recover from the trauma of child sexual abuse through individual therapy. This therapy helps them recover from their trauma, increases their resiliency, and improves their chances of long-term safety and emotional health.
Your donation assists to deliver additional Seeking Safety group interventions in rural communities for women recovering from the trauma of violence and concurrent addictions issues. This support increases women's' self-esteem and self-determination and improves their chances of long term personal and family safety.
Encourage Possibilities
It takes courage to reach out and to ask for support; this is not an easy call to make. Help support the Pacific Centre Family Services in its 50-year history of providing support to residence of the Greater Victoria area.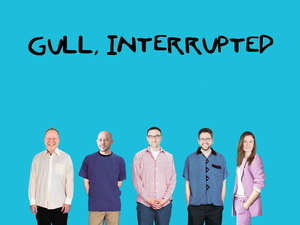 Goede doelen in deze Giftmogelijkheid
Victoria, British Columbia, V9B2W3, Canada
Hoe donaties werken
Klik op een knop 'Nu doneren' en bepaal vervolgens uw donatiebedrag. U wordt vervolgens doorgestuurd naar de betalingsverwerker van uw keuze. Nadat uw donatie is verwerkt, wordt deze verzonden naar het goede doel van uw keuze.
Hebt u hulp nodig?