チャリティ活動プロファイル
Bee City Canada
NORTH YORK, Ontario

To protect pollinators by engaging and inspiring cities, schools, businesses, campuses to become Bee Cities and take action.
Pollinators are in decline worldwide and in Canada. Many species are close to extinction. 85% of all plants depend on pollinators for reproduction. We try to engage and inspire any community whether it be a city, school, campus, business, church or even a zoo to fill out an application and commit to taking action. A resolution must be signed by the Mayor/Principle/CEO, Minister/ Chancellor/Dean committing to the 3 pillars of action which are submitted in an application.
These include planting and creating pollinator habitat, educating the public on what they can do, and holding a celebration during national pollinator week, the third week of June.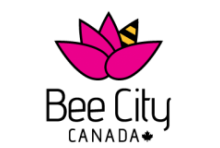 寄付の仕組み
「今すぐ寄付」ボタンをクリックして、次に寄付額を決定してください。その後、選択した支払担当業者に転送されます。寄付手続きが終了すると、選択したチャリティ活動に送信されます。
ヘルプが必要ですか?