The Tampa Bay Advanced Manufacturing & Robotics Center (AMRoC) Fab Lab, a program of the Foundation for Community Driven Innovation (FCDI), is dedicated to bridging the manufacturing and industry talent gap through robust project-based engineering education and training. We're happy to announce that AMRoC is located at University Mall, near the University of South Florida, as part of the new mixed use, city center redevelopment plan for the area.
At AMRoC, youth and adults are able to explore science, technology, engineering, manufacturing and related education and career training opportunities. FIRST youth robotics teams and other STEM competition programs have design, build, practice and meeting space, and local entrepreneurs can access rapid prototyping and small scale manufacturing services.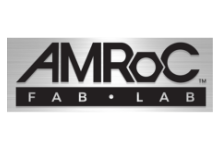 Come funzionano le donazioni
Fai clic su un pulsante "Dona ora" e poi decidi l'importo della donazione. Passerai quindi al sistema di elaborazione dei pagamenti di tua scelta. Dopo l'elaborazione, la tua donazione sarà inviata all'organizzazione benefica di tua scelta.
Serve aiuto?