Occasion de don
Help Stop the Spread of COVID-19 (Global)
Support health workers in the battle against the COVID-19 outbreak.
À propos de cette Occasion de don
The global outbreak of coronavirus disease 2019 (COVID-19) has been declared a pandemic by the World Health Organization. As of March 15, 2020, more than 153,000 cases have been confirmed in 144 countries and territories worldwide. Governments, NGOs, and healthcare agencies around the world are engaged in containing the outbreak and safeguarding people. Increasing awareness of the virus and supporting health workers are now crucial elements of the global response.
We can help support frontline healthcare workers around the globe—especially in hard-hit countries like Italy, and in countries that lack robust healthcare systems capable of facing this pandemic on their own. There is an urgent need for many different kinds of supplies. These include masks, protection suits, goggles and medical testing equipment. Also, health workers are in need of food, lodging, training and support while they fight this public health crisis. When you donate to this Giving Opportunity, you will help:
CDC Foundation support health agencies around the world in the efforts to contain and treat the virus
Direct Relief deliver essential medical supplies, including hundreds of thousands of masks and gowns, to frontline healthcare workers
UN Foundation fund the World Health Organization's COVID-19 response efforts
International Medical Corps mobilize specialists and equipment to assist with the situation
Project Hope fight infectious diseases and respond to disasters and health crises
Center for Disaster Philanthropy support local community organizations across the country through the outbreak and recovery periods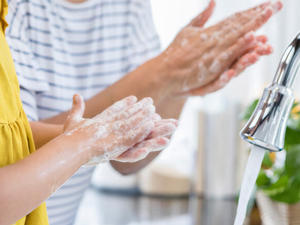 Causes pour cette Occasion de don
Fonctionnement des dons
Cliquez sur n'importe quel bouton « Donner maintenant », puis décidez du montant de votre don. Vous serez alors dirigé vers le traitement de paiement de votre choix. Une fois votre don traité, il sera envoyé à l'œuvre de bienfaisance de votre choix.
Besoin d'aide?