Occasion de don
Technical Debt for Bee City Canada
Rock The Causebah 2019
À propos de cette Occasion de don
This Give Op is in support of Rock The Causebah, Benevity's very own charity rock concert where Benevity-ite bands take the stage to raise funds for causes closest to their heart. This year, we have 6 bands showing off their musical talent and raising money for causes they care about.
Support Bee City Canada
Bee City Canada's mission is to inspire cities, towns, First Nations, schools, businesses and other organizations to take action to protect pollinators.
Pollinators are crucial to the world's continued ability to feed itself, but have instead been murdered en masse by monoculture agriculture, an obssession with manicured lawns, and overusage of broad-spectrum insecticides as well as neonicotinoids.
Technical Debt is performing in support of Bee City Canada for Rock the Causebah 2019 to support the education around protecting our pollinators, reducing/eliminating harmful chemicals that can threaten them, and encouraging the connection of people to nature.
We want to create energy-filled beautifully floriferous living space for everyone.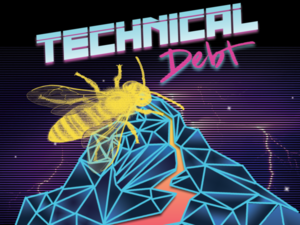 Fonctionnement des dons
Cliquez sur n'importe quel bouton « Donner maintenant », puis décidez du montant de votre don. Vous serez alors dirigé vers le traitement de paiement de votre choix. Une fois votre don traité, il sera envoyé à l'œuvre de bienfaisance de votre choix.
Besoin d'aide?