Oportunidad benéfica
SAAS NORTH Supports ALS Canada
Supporting Goodness for the future of ALS
Sobre esta Oportunidad benéfica
4.242,00 CA$
Donado de 5.000,00 CA$
Greg Smith was a Canadian entrepreneur and SaaS investor who was the spark that ignited the SAAS NORTH flame. It was Greg's characteristically collaborative and open nature that resulted in the introduction and ultimate marriage between Cube Business Media Inc. and L-Spark Corporation who collaboratively founded SAAS NORTH in 2016.
On October 9th, 2021, Greg Smith lost his battle with ALS (Lou Gehrig's Disease) leaving a partner, 3 sons and tech community that will miss his laugh and his loyalty.
In his career, Greg combined his profound understanding of founder needs and his investor experience to give tech entrepreneurs advice and savvy ways to finance growth. He was, in many ways, a quiet cornerstone of the burgeoning SaaS tech ecosystem - known for his boundless support and energy for the entrepreneur.
SAAS NORTH is committed to supporting two of Greg's most heartfelt causes: Celebrating the continued growth of the Canadian tech ecosystem and fighting ALS. A portion of SAAS NORTH conference ticket sales are given to ALS Canada each year, and in addition, our speakers have generously donated their speaker fees in lieu of this charitable initiative. This Giving Opportunity is a chance for all of those affiliated with our passionate community to give in support of Greg's legacy and improve the futures of those with ALS.
About ALS Society of Canada
Founded in 1977, the ALS Society of Canada (ALS Canada) works with the ALS community to improve the lives of people affected by ALS through support, advocacy and investment in research for a future without ALS. We are a registered charity that receives no government funding – all of our services and research are funded through the generosity of our donors.
About Your Donation
Your donation will be processed through Benevity's Community Impact Portal, which enables our friends, family, customers and other changemakers to donate to vetted nonprofits that are driving positive change. Benevity has donated $2021 to the opportunity to honour Greg's final year with us. Together we can make the world a brighter place.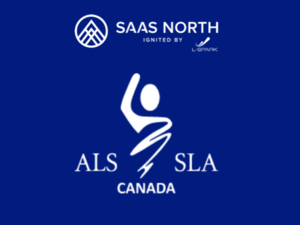 Cómo funcionan las donaciones
Haga clic en cualquier botón de "Donar ahora" y, luego, decida su importe de donación. Será dirigido al procesador de pagos que elija. Una vez que su donación se haya procesado, se enviará a la entidad benéfica de su elección.
¿Necesita ayuda?