Oportunidad benéfica
Support justice and equity for Black people everywhere (Can)
Help fight racism in all its forms, and put an end to hatred and violence
Sobre esta Oportunidad benéfica
1.307,00 CA$
Donado de 10.000,00 CA$
872,00 CA$ Donaciones
435,00 CA$ Cantidad con donación equiparada
Racism towards Black people is a global problem not limited to the United States. While the murders of George Floyd, Breonna Taylor and Ahmaud Arbery have focused worldwide attention on the U.S., we know that racism exists in our own cities and neighbourhoods here in Canada. Amy Cooper, who used whiteness to exercise power and wield fear as a weapon, is a Canadian. Racism against Black people is prevalent everywhere, and we have to recognize it and work harder than ever to end it.
Creating a just and equitable society starts with addressing anti-Black racism and stopping its violent outcomes. We need concrete action today to improve the lives for people of colour. That is the goal of this giving opportunity. When you make a donation, your generosity will go toward advancing human rights, fighting for greater protections, and working toward a just and equitable society. There are many organizations devoted to these fundamental principles. For this opportunity, your contribution will help:
Black Health Alliance improve the health and well-being of Black communities in Canada
Black Youth Helpline promote access to professional, culturally appropriate support for youth, families and school
Canadian Race Relations Foundation build a national framework for the fight against racism in Canadian society
Canadian Anti-Racism Education and Research Society provide direct support to victims of racism and discrimination
Urban Alliance on Race Relations provide educational programs and research which are critical in addressing racism in society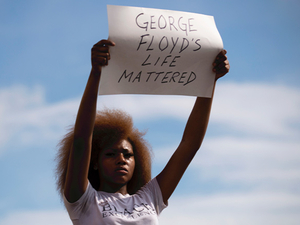 Causas de esta Oportunidad benéfica
Cómo funcionan las donaciones
Haga clic en cualquier botón de "Donar ahora" y, luego, decida su importe de donación. Será dirigido al procesador de pagos que elija. Una vez que su donación se haya procesado, se enviará a la entidad benéfica de su elección.
¿Necesita ayuda?