Oportunidad benéfica
Leddin Zeppelin for Calgary John Howard Society
Rock The Causebah 2019
Acerca de este Oportunidad benéfica
This Give Op is in support of Rock The Causebah, Benevity's very own charity rock concert where Benevity-ite bands take the stage to raise funds for causes closest to their heart. This year, we have 6 bands showing off their musical talent and raising money for causes they care about.
We put a Whole Lotta Love into this set and we hope you'll join us in raising funds for the Calgary John Howard Society—a local nonprofit working hard to create a socially just, harmonious and safe community for all!
The Calgary John Howard Society provides:
Homes for marginalized youth ages 15-24 with wrap-around supports to empower them to grow into healthy, independent adults. Raido House is a home for youth based in Ramsay.
Right now, there are over 750 youth in Calgary who are without a safe, stable place to call home. Studies show that a significant portion of homeless adults first experienced homelessness as a youth — thus, the importance of diverting youth from a life on the streets.
Through our Roofs for Youth program, the Calgary John Howard Society (CJHS) provides housing for youth who are experiencing or at risk of homelessness, with support services based on their individual needs. The youth in our program may have involvement with the justice system and/or don't have family supports, or involvement from child intervention services.
Meet the Band
Aaron (bass) - Aaron was decocted circa '92: bring your litmus as his peripatetic bass will doubtless render you rhythmically marred.
Adam (vocals) - Adam was raised by wild eagles, learning to screech as a youngster and further honing this talent in karaoke bars around the world.
Bri (vocal, keyboard) - This RTC newbie is looking forward to shifting musical gears -from classical choral music to classic rock
Deja (drums) - Deja's first venture into the world of percussion was in Grade 7 band. But don't think a nearly 15 year hiatus will stop her from rocking your world!!
Graham (acoustic, lead guitar, keyboard) - Mississippi, 1935 - Graham saw a young boy in tears, on the curb outside a guitar store. "Why the long face?" Graham asked. "I'll never learn how to play this thing!" the boy sobbed. Graham picked up the guitar, taught the boy a few licks, and was off on his way. "Thanks, mister!", the boy yelled. And that young boy, who no one believed in, grew up to be none other than B.B. King.
Paul (lead guitar, vocals) - Paul hails from the land down under and is sure to leave the crowd thunderstruck once again for his second Rock The Causebah appearance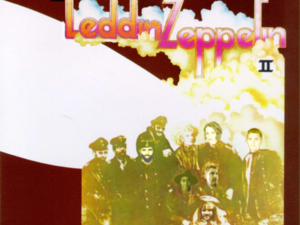 Causas en este Oportunidad benéfica

Calgary, Alberta, T2G 4C6, Canada
Cómo funcionan los donativos
Haga clic en «Donar ahora» y luego decida el importe de su donativo. Será dirigido al procesador de pagos que elija. Una vez que su donativo haya sido procesado, se enviará a la entidad benéfica de su elección.
¿Necesita ayuda?