Spendenmöglichkeit
Help Stop the Spread of COVID-19 (Canada)
Support health workers in the battle against the coronavirus outbreak.
Informationen über diesen Spendenmöglichkeit
The global outbreak of coronavirus disease 2019 (COVID-19) has been declared a pandemic by the World Health Organization. As of March 16, 2020, more than 168,000 cases have been confirmed in 148 countries and territories worldwide. Governments, NGOs, and healthcare agencies around the world are engaged in containing the outbreak and safeguarding people. Increasing awareness of the virus and supporting health workers are now crucial elements of the global response.
We can help support frontline healthcare workers around the globe—especially in hard-hit countries like Italy, and in countries that lack robust healthcare systems capable of facing this pandemic on their own. There is an urgent need for many different kinds of supplies. These include masks, protection suits, goggles and medical testing equipment. Also, health workers are in need of food, lodging, training and support while they fight this public health crisis. When you donate to this Giving Opportunity, you will help:
Canadian UNICEF Committee help children in crisis with essential medical services
Food Banks Canada support community food banks across Canada throughout the outbreak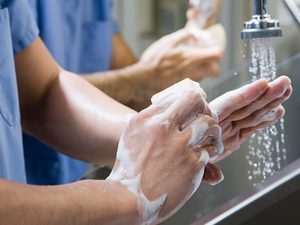 Wohltätige Zwecke in diesem Spendenmöglichkeit

Toronto, Ontario, M4P 2Y3, Canada
Wie Spenden funktionieren
Klicken Sie auf die Schaltfläche "Jetzt spenden", und legen Sie dann Ihren Spendenbetrag fest. Anschließend werden Sie an den Zahlungsdienstleister Ihrer Wahl weitergeleitet. Sobald Ihre Spende bearbeitet wurde, wird sie an den Wohltätigkeitsverband Ihrer Wahl weitergeleitet.
Brauchen Sie Hilfe?