Giving Opportunity
Support the Humanitarian Crisis in Ukraine (Canadian Causes)
Provide support to those fleeing the conflict in Ukraine
About this Giving Opportunity
It is estimated that as many as 18 million people need emergency assistance and more than 2 million have fled Ukraine into neighbouring countries, a number that could climb to millions more over the coming days. Most families leaving Ukraine are doing so with very little, and often heartbreakingly leave family members behind. They are facing an uncertain future and unimaginable challenges.
You can support organizations that are providing food, medicine, shelter and other necessities to people on the ground in Ukraine or assisting with refugee settlement outside of the country.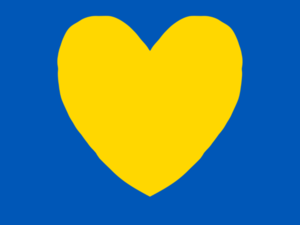 Causes in this Giving Opportunity
How Donations Work
Click any 'Donate Now' button and then decide your donation amount. You will then be forwarded to your payment processor of choice. Once your donation has been processed it will be sent to your charity of choice.
Need Some Help?