Friendraising Opportunity
Movember 2018
Stop men dying too young.
About this Friendraising Opportunity
CA$6,605.21
Donated of CA$10,000.00
CA$5,404.02 Donations
CA$1,201.19 Matched Amount
We're kicking off November by supporting a great initiative called Movember. Founded in Australia in 2003, Movember has grown from 30 Mo Bros to over 5 million Mo Bros and Mo Sistas and has raised over $667M globally since 2003. As the only charity tackling men's health on a global scale, year round, they are addressing some of the biggest health issues faced by men, including prostate cancer, testicular cancer, and mental health and suicide prevention. And while Movember is predominantly known as a men's health initiative, they've increasingly shifted their focus over recent years to include a disruption to long held assumptions about men's health (and getting men to take action with their health) and a focus on positive elements of masculinity - all things we want to support!
We're excited to seize the opportunity to utilize our Friendraising functionality to take part in this initiative. You can engage your fellow Benevity-ites, as well as your family and friends outside of Benevity, in your Friendraising initiative. Together, we can continuously work to prevent men around the world from dying too young.
Here's how you can participate in Movember:
Fundraise for Movember
Create your Movember profile...
You will need to sign up for a Movember profile here. Select "Join Up" on the top right corner. Enter your information and choose to participate by joining a team (search: Benevity). Follow the instructions to set up your Movember profile and fundraising page.
If you participated with Movember campaign before (as a part of Benevity or independently), your Movember profile should still be active. If you were part of the Benevity Movember campaign last year, you'll just need to confirm that you'd like to rejoin the Benevity team when you initially log in. If you participated in Movember outside of Benevity's campaign in the past, you'll need to search for and join the Benevity team.
...then, start your Personal Friendraising page.
You can do this by clicking on the "Create my friendraising page" at the top of the Movember Friendraising Opportunity. Enter your individual information. We think it's pretty intuitive (due to our great UX ;) but please feel free to reach out on Slack at #mygoodness and one of our Goodness Catalysts can help you.
Grow a Mo, Save a Bro
Get ready for a hairy month. Grow and groom your moustache for 30 days (November 1-30). Call your peers, friends and family to action and raise funds for men's health. Here's more info on growing your mo.
Make Your Move
Not ready to grow a moustache? No problem! Take the Move challenge for 30 days (November 1-30) and get physically active during Movember. The Move challenge is whatever you make it. Track your progress towards your goal. Call your peers, friends and family to action and raise funds for men's health. Here's more info about the Move challenge.
Host a Moment
Raise the roof and raise some funds! Bring together your pals for a small or big gathering. Movember has tips and toolkits to help you amplify your fundraising. Here's more info about hosting a Mo-ment.
Donate
Support the Movember initiative by donating through the Friendraising Opportunity and/or any of the Personal Friendraising pages.
Stay tuned to #movember on Slack for more information about what we're doing to support Movember, how you can learn more and other ways you can get involved! Together we can challenge the status quo and invest in what works for men's health.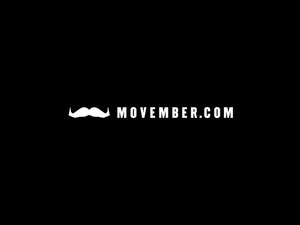 Causes in this Friendraising Opportunity

Toronto, Ontario, M5V 1Y9, Canada
How Donations Work
Click any 'Donate Now' button and then decide your donation amount. You will then be forwarded to your payment processor of choice. Once your donation has been processed it will be sent to your charity of choice.
Need Some Help?